Masks must be worn in the salon and during treatments where possible. 
Treatment Booking
Click "Book Now" for our ladies only treatments. 
Laser Hair Removal
Register here to book your first free laser test treatment 
Skin Care
Find out more about our skin care treatments.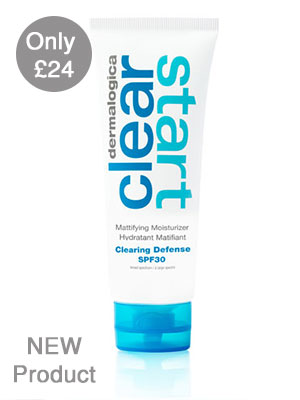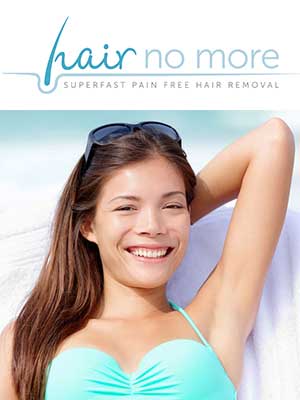 Online Gift Vouchers
Give the gift of glowing skin with our Facial Treatment Gift Vouchers.
Order online or purchase in salon
No Results Found
The page you requested could not be found. Try refining your search, or use the navigation above to locate the post.

As a Dermalogica trained skin clinic, we provide a range of skin care services, most importantly  our free face mapping to identify you main skin concerns.
Each facial treatment is tailored to your skin concern from acne, dry, oily or aged skin, we have the most effective products and techniques to leave your skin looking healthy with a brightening glow.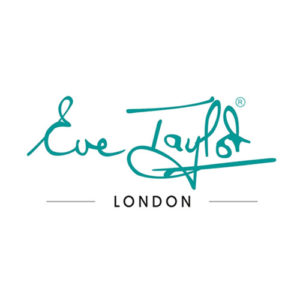 Our professional Eve Taylor facials are for customers who want great value and results driven facial within 30 minutes,  targeting oily, normal and sensitive skin.

Advance non-surgical skin care is now available at our Kings Heath salon, enhance your skin instantly  with our latest clinical machine, offering microdermabrasion, mesotherapy, skin tightening and LED light therapy to really boost your skin cells to give you smoother, long lasting healthy skin.
Targeting your main skin concern which may include fine lines and wrinkles, skin smoothing, acne, sensitive skin and pigmentation.
Beauty Treatments
Face & Eyebrow Threading
Face & Eyebrow Waxing
Full Body Waxing
Indian Head Massage
Full Body Massage
Manicure & Pedicure
Thermal Mittens Manicure & Pedicure
Eyebrow Tinting
Facial Treatments
Facial Treatments:
Eve Taylor Facials

Cleansing Facial
Dry Skin Facial
Oily Skin & Acne Facial
Brightening Facial
Ultra Sensitive Facial
Blackhead, Whitehead and Miia removal
Aftercare products available
Hair Treatments
Hairdressing
Haircut & Styling
Hair Colouring  (tint and foils)
Wash, Cut & Dry
Laser Hair Removal
Great Value & Great Results
Pain Free using the latest Hair No More laser hair removal system
Full Face and Full Body Hair Removal
Suitable for all skin types
Starting from £19 per area
Your Skin Care in Birmingham
Our Dermalogica and Eve Taylor Skin Care range offers a variety of skin treatments for Acne, Pigmentation and Anti-Ageing. All of our treatments are non-surgical and pain free, they offer outstanding results with no side effects.
We also recommend Dermalogica after care products to use at home for best results.
We use the latest and most effective skin care products
Dermalogica: a prescribed skin care plan depending on your skin type
3D SkinTech products with the latest technology using microdermabrasion, messotherapy, radio frequency and LED light therapy for the most enhanced results that a facial treatment can provide.
Acne Treatments

Active Acne – a treatment to stop the development of acne on the face, neck and back
Inactive Acne – a treatment to remove acne scars from the face, neck or back
Our medical grade skincare range must be used to help clear the oily skin
Clears the acne spots through the use of LED light treatment
We recommend 6-8 treatments for best results

Pigmentation Treatments

Removes patchy skin with uneven skin tones
Repairs damaged skin through the use of LED light treatment
Our medical grade skincare range must be used to help clear the skin with uneven skin tones
We recommend 6-8 treatments for best results

Anti-Ageing Treatments

Reduce fine lines, wrinkles, age spots, slackened skin, and promote a more youthful appearance.
Our medical grade skincare range must be used to help clear the loose skin
Skin reactivation through the use of LED light treatment
We recommend 8 treatments for best results
Our ladies only salons are throughout Birmingham, located in Kings Heath, Harborne and Sparkhill, offering a range of professional hair, beauty, laser and skin care treatments.
We know that often finding a quality laser hair removal company is hard, that is why we have invested in the latest technology to provide the best results in laser hair removal, without the pain, long treatment time and heavy cost. Our Birmingham laser hair removal clinic offers great results and value with our discounted introductory prices,
A key area we specialise in is hair removal through threading, waxing and pain free laser hair removal. Most of our clients choose our threading and waxing treatments for their eyebrow and facials hair removal, where are warm waxing is more suitable for larger areas such as arms, legs and back. With the advancing technology we, our latest hair removal machine offers pain free, fast and effective results all at great prices, starting from just £19 per session.
We also specialise in in skin treatments for Acne, Pigmentation and Anti-Aging (skin tightening), call or visit our Kings Heath, Birmingham salon for further details. As an approved salon for Dermalogica products and skin treatments our professional treatments treat a range of skin conditions. Identify your skin concerns with our Free Face Mapping service at our Kings Heath, Birmingham salon.
All of our therapists are qualified and insured to give all of our customers the best salon treatment and customer service that you would expect.
Keyworkds:
Eyebrow Threading | Eyebrow Waxing | Birmingham Hair Salon | Birmingham Beauty Salon | Birmingham Laser Clinic | Birmingham Skin Care | Acne Treatments | Acne Reductions | Acne Scar Removal | Dermalogica | Microdermabrasion | Skin Smoothing | Anti Aging | Pigmentation | Laser Hair Removal | Hair No More | Kings Heath beauty Salon | Sparkhill Beauty Salon | Harborne Beauty Salon | Birmingham Beauty Salon | Olaplex | Hair Conditioning Treatment |