Ladies Laser Hair Removal Treatments
Prices are per session. 
A minimum of 6 sessions are recommended for best results, single sessions are available to maintain results.
Discounted laser package prices will be given on consultation.
Diode Laser works up to 5mm below the skin, using up to 3 different wavelengths making it suitable for all skin types and most hair types.
If your body area to be treated is not listed please let us know.
Treatments are performed at our Kings Heath & Sparkhill, Birmingham salons.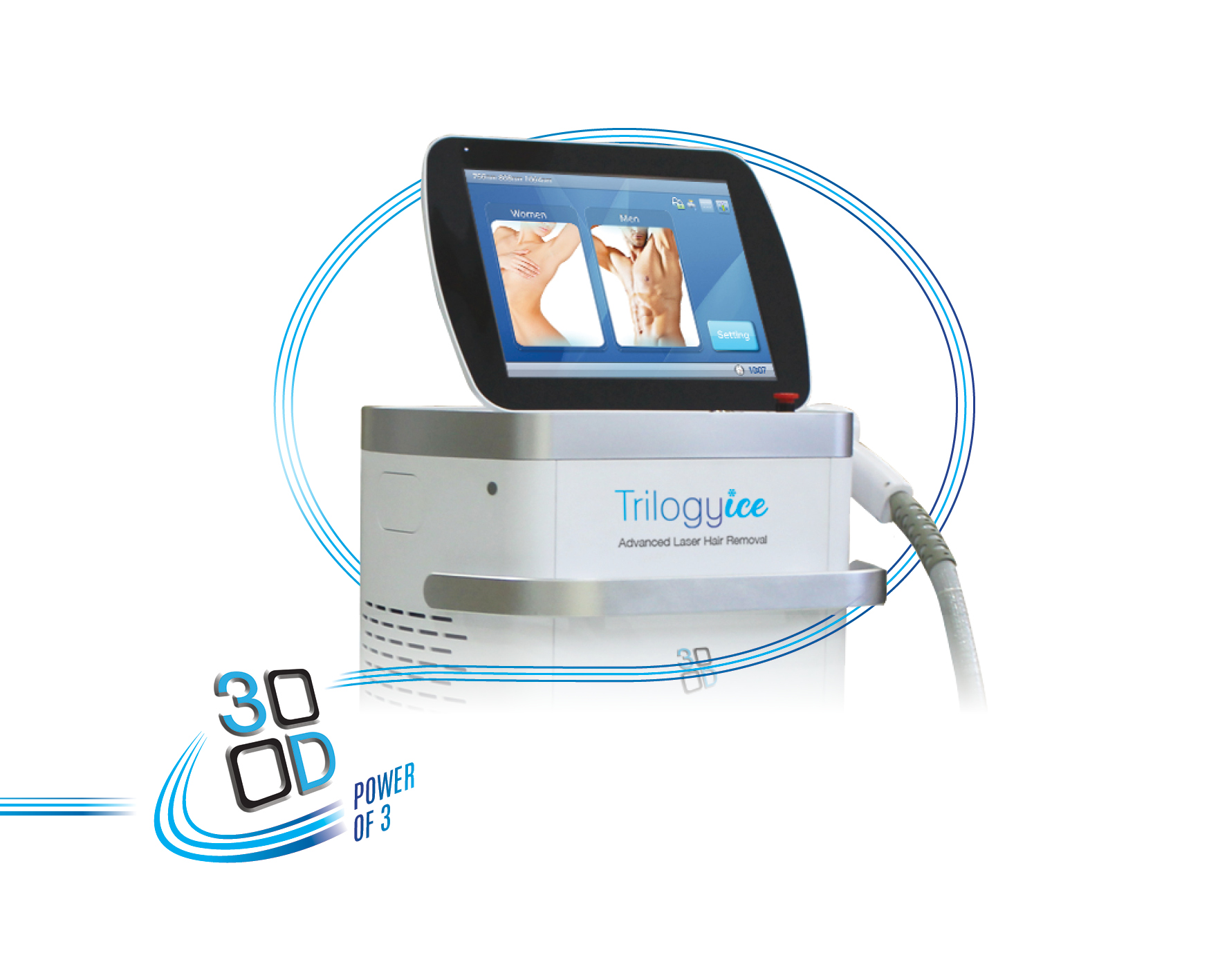 Laser Hair Removal Price List
| | | |
| --- | --- | --- |
| Ladies Body Laser Area | | Diode Laser |
| Half Arms | | £65 |
| Full Arms | | £85 |
| Half Legs | | £95 |
| Full Legs | | £125 |
| Shoulders | | £85 |
| Back | | £125 |
| Shoulders & Back | | £159 |
| Bikini Line | | £55 |
| Brazilian Bikini | | £85 |
| Hollywood Bikini | | £110 |
| Underarms | | £55 |
| Abdomen | | £55 |
| Hands or Feet | | £49 |
| Fingers or Toes | | £29 |
| | | |
| --- | --- | --- |
| Ladies Face Laser Area | | Diode Laser |
| Upper Lip | | 329 |
| Chin | | £29 |
| Forehead | | £35 |
| Neck | | £35 |
| Jawline | | £35 |
| Sides | | £29 |
| Cheeks | | £35 |
| Middle Brow | | £29 |
| Half Face | | £55 |
| Full Face | | £85 |
Laser Hair Removal Information
Sessions: A minimum of 6 sessions are recommended for best results with each one month apart. 
Payment: Pay As You Go
Hair & Skin Type: our diode laser machines remove dark hair on all skin types as long as the hair has colour and is not white or grey
Patch Test Preparation: No need to shave, let the therapist see the natural hair. Just ensure the treatment area is clean. There is no charge for the patch test or skin consultation
1st Session Preparation: Shave the area at least 12 hours before to reduce irritation, ensure the treatment area is clean (no waxing or hair removal cream)
Treatments are by appointment only.
Laser Hair Removal Patch Test Registration
Our laser machines at Hemaxi Beauty
We use two machines, a Super Hair Removal IPL machine which is very good for large area coverage and a cost effective treatment for our clients and a Diode laser for more powerful and targeted treatments, the system combines the proven benefits of three wavelengths (Alexandrite laser, Diode laser and YAG laser).
We have recently added a diode laser to our clinic which allows us to treat all skin types and hairs with pigment for a faster and more powerful result.
Diode lasers target hairs up to 5mm further down from the skin's surface.
Our laser consultant will talk you through the best options for your desired result.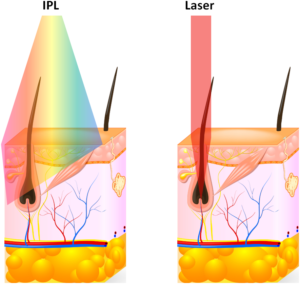 Frequently Asked Questions
What are the side effects from Laser Hair Removal?
Following the laser treatment, you make experience temporary side effects such as redness, itchy skin, mild follicle swelling, irritation on the treatment areas, all of which are normal.
It is important to follow the pre-treatment and aftercare advice to receive maximum results with minimal side effects to the treatment. 
SPF application to the treatment area following the treatment is requried as the skin will become more photo sensitive. 
How long between Laser Hair Removal appointments?
Depending on your hair, skin type, growth rate and the area being treated, you will usually require treatments at 4 week intervals.
Each part of the body has a different hair growth cycle, so the hair loss will vary depending on what phase your follicles are in at the time of treatment.
What is included in a Full Body Laser Hair Removal treatment?
Our Full Body Laser Hair Removal Treatment include the whole body shoulder to toe.
Can I have Laser Hair Removal over the top of tattoos?
No, unfortunately, we cannot treat over tattoos with our laser machines. We can treat around the tattooed areas with a gap of 3cm as the tattoo will absorbe the energy rather than hair follicles. 
Do hair supplements affect my treatment results?
Hair supplements can affect your treatment progress as they can stimulate hair growth. We recommend to not consume hair supplements during the treatment course.
Also excess protine in the body can also stimulate hair growth. 
What is the aftercare for Laser Hair Removal treatments?
For 24 -48 hours after the treatment, it is best to avoid workouts that cause excessive sweating, hot showers, shaving, waxing, and plucking the treatment area.
Following each treatment use the SPF30+ prescribed by your therapist on the treatment area.
Avoid direct sunlight exposure of the treatment area. 
Can I have my treatment when I am menstruating?
Yes ladies, your treatments can be carried out and you can still have laser hair removal treatment while on your period as long as the treatment is not in the intimate area. 
If this is the case, please contact to rebook at an alternative time.
Can I have Laser Hair Removal if I am on any medications?
Certain medications can cause photo-sensitivity to the skin and this may affect the skin's reaction to the treatment. These medications are but not limited to oral and topical vitamin A's, antibiotics, and certain anti-depressants. It is best to speak with your laser professional and obtain clearance to have the treatment.
It is also best to check with your GP before for written clearance to have laser hair removal whilst on your medication.
After obtaining medical clearance, we are able to test patch you with the laser to determine it is safe to commence treatment.
What skin tones can get Laser Hair Removal?
We treat all skin tones with our diode Laser machines.
Our Laser technicians use the Fitzpatrick Classification scale to determine your skin tone at consultation and select the most suitable settings on the diode laser machine for your laser hair removal treatment. Please be advised that your settings may change throughout your course as hairs reduce to ensure optimal results.
What body hair colour can be treated with Laser Hair Removal?
Unfortunately laser can not treat blonde, grey/white and some light coloured hairs. 
The light of the laser is only attracted to the melanin (pigment) of the hair hence these hair colours cannot be treated.
What Laser Hair Removal machines do you use?
We currently use the latest diode laser hair removal system that treats all skin types including white, olive and black skintones with the multi wavelength system.
The benefits of our Triliogy Ice Machine
Triple wavelength technology
Contact cooling system for optimal client comfort
Can be used on most skin types
Can treat most areas of the body
Precision application
Hair re-growth reduction seen after just one treatment
What is included in a Brazilian?
The Brazilian includes the full-frontal pubic area and bikini line except for the anus area.
Can you use numbing cream for Laser Hair Removal?
No, topical numbing creams are not safe nor effective when doing Laser Hair Removal. The sensation you feel in treatment is not felt on the skin, but in the follicle of the hair. Unfortunately numbing cream cannot penetrate deep enough to minimise discomfort that may be felt at the follicle. Please ensure that no occlusive creams are present on the treatment areas when undergoing laser hair removal treatments.
How often should i get laser hair removal treatments?
Treatments are 4-6 week intervals, depending on the hair, skin type, growth rate and body area being treated.
For the facial area, treatments can be done at 2-4 week intervals. Each part of the facial and body area has a different growing cycle, so hair reduction will vary depending on what stage your follicles are in at the time of the treatment. After each treatment hair is reduced hence it is important to complete the course of 6 treatments and at consistent intervals for best results. We recommend a series of a minimum of 6 treatments followed by top up treatments as and when needed.
Will all hair be removed in one session?
No, each Laser Hair Removal treatment provides a 10%-20% hair reduction. It's important to complete the initial course of 6 treatments and at consistent intervals for optimal results. We recommend a series of 6 treatments at monthly intervals. Top up treatments maybe required  for permanent hair reduction.
Can I get Laser Hair Removal if I have Epilepsy?
Epilepsy sufferers are advised to consult with their doctor about having Laser Hair Removal. An individual will need to obtain medical clearance from their doctor prior to starting treatment.
We also offer various options of protective eyewear to ensure your safety at all times during treatment.
Both the client and laser practitioner are required to wear protective eyewear during the treatment.  
Can I split Full Body treatments into separate areas across multiple appointments?
No, our Full Body treatments can only be done at the same appointment. You can choose not to treat specific areas however there is no price reduction with the treatment package.
Preparing for my Laser Hair Removal appointment?
Shave treatment area at least 12-24 hours prior to your treatment
Avoid excess sweating with steam, sauna, exercise or sunbathing prior treatment as this with make your skin more sensitive. 
Avoid chemical peels or laser resurfacing treatments at least 4 weeks before your treatment
Exfoliate the treatment area at least 3 days before your treatment
Ensure no residue fake tan is present on the skin
Avoid excessive sun exposure on the area being treated two weeks prior (including solariums or tanning drugs)
Avoid using topical creams/moisturisers, perfumes to the area being treated before the appointment
Do not wax, use depilatory creams or pluck hairs four weeks prior to laser treatment
I have dark skin, can I still have a laser hair removal treatment?
Our advanced diode laser hair removal treatments allow us to treat medium to darker skin tones with the nYAG laser within the Trilogy Ice system. Your laser technician will assess your skin at each consultation and treat you using the most appropriate settings for your skin type.  Your settings will change throughout the course of your laser hair removal treatments to ensure optimal results as your hair reduces with each session.
What are the Diode Wavelengths for 3D Trilogy Ice?
Diode Laser- Alexandrite
Diode: 755mm – Spot Size: 12x12mm – Up To 10Hz
Based on the Alexandrite wavelength being the shortest of the 3, it allows for the greatest absorbency of the melanin chromophore. This provides the best solution for the widest range of hair types and colour especially light coloured and thin hair.
Diode Laser
Diode : 808mm – Spot Size: 12x12mm – Up To 10Hz
The Diode wavelength is very effective on darker skin types but is comparatively less effective on lighter finer hair. Its deep penetration levels offer best results for skin types 1-4
Diode Laser YAG
Diode : 1064mm – Spot Size: 12x12mm – Up To 10Hz
The YAG wavelength allows for moderate energy by the melanin chromophore providing the optimum solution for darker skin types
What is the minimum age for laser hair removal?
You must be at least 18 years old to have any laser or skin treatments.   
Can I still get Laser Hair Removal if I am on birth control?
Yes – our Laser Hair Removal treatment is safe for individuals on birth control including oral contraceptive pills and IUD.
Does Laser Hair Removal hurt?
One of the benefits of Laser Hair Removal is that the treatment is virtually painless, especially compared to waxing. or threading.
Each pulse lasts less than a second, producing a slight tingling feeling. In particularly sensitive areas, such as the upper lip, it may feel more tingling, but we can adjust the setting to make the treatment both effective and comfortable. Our machines use advanced ice cooling through the hand piece to reduce the heat sensation on the skin and minimise any discomfort.
Can I still get Laser Hair Removal if I am pregnant/breastfeeding?
We do not treat pregnant women with our  laser hair removal treatments. Even though there are no conclusive studies on laser being safe or unsafe for pregnant or breastfeeding women.